Ryan Pilling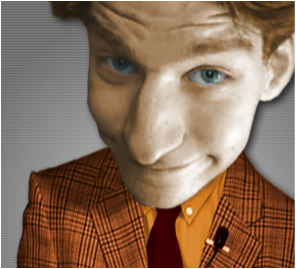 A regular performer at the Comedy Cave, and Club Paradiso, Ryan Pilling has over a decade of experience in professional entertainment, and is considered one of Alberta's top comedy magicians.
With an odd penchant for incorporating duct tape, forks, and coat hangers into his show, Ryan Pilling strives to keep his audiences in that subtle three-point balance between laughter, hyperventilation, and peeing one's pants.
Ryan's creative and quirky comedy style makes him one of the few entertainers in Calgary with the ability to enthral adults, kids, and seniors alike.